Auctioneera is a specialist residential sales estate agency. We focus singularly on being the logical option for selling residential property in Ireland. We do this by offering the best property expertise, technology, and service at an unrivalled price. We are by far Ireland's best priced estate agency charging a fixed fee of €1995+VAT for a full, no-compromise estate agency service. This contrasts with high fee auctioneers who charge a percentage of the final sales price of a property, typically costing several thousand Euro.
Our fee is only payable if and when the property sells and is taken from the proceeds of the sale i.e. there is no out of pocket expense whatsoever incurred by our clients. Our low fee means that our vendors retain the maximum possible amount of money from the sale and do not dissipate their equity in high estate agency costs. If you are considering selling a property, make sure to meet one of our experienced estate agents for a free, no-obligation consultation & valuation of your property.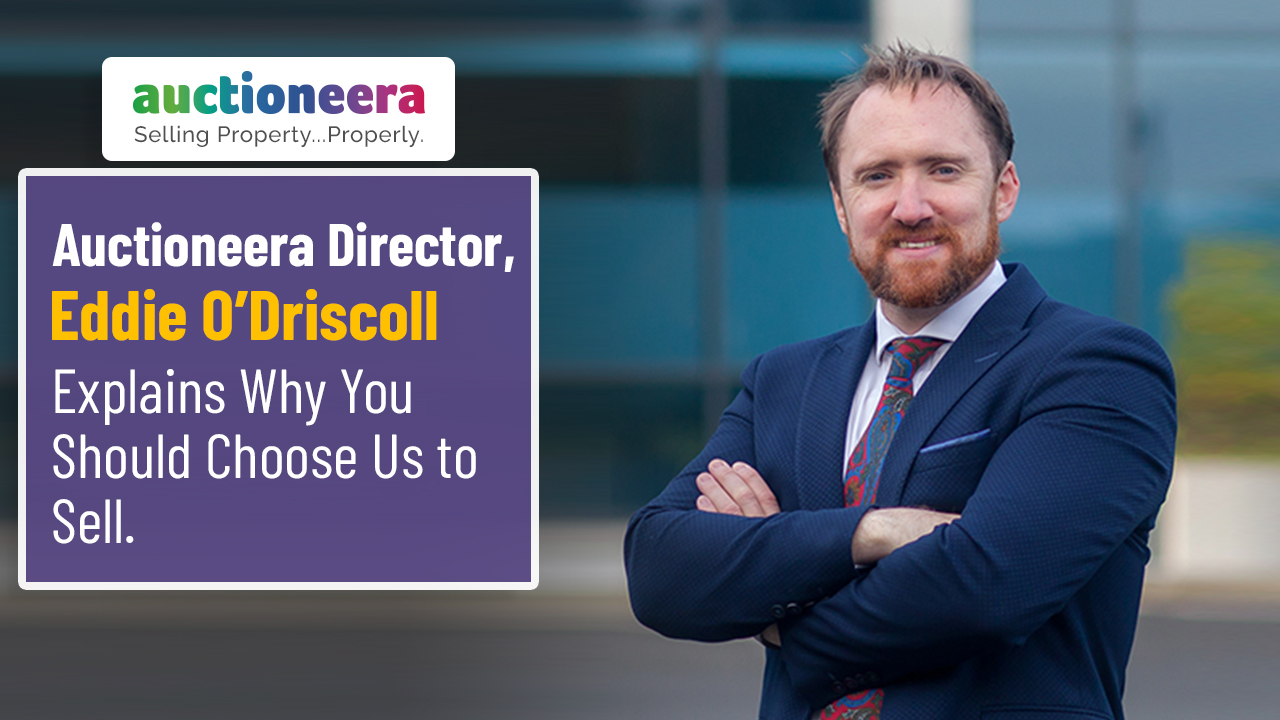 Eddie O'Driscoll
Director
Eddie holds a commerce degree from UCC. When he needed to sell a property in 2017, he was shocked at how expensive it was to perform this relatively straight-forward task. He founded Auctioneera to be the estate agency that he would have wanted to use when he was selling, but it didn't exist.
"You want to deliver to the world what you would buy if you were on the other end."
- Charlie Munger
Robert Gardiner
Director
Robert graduated with a Masters in Real Estate (Honours) from DIT in 2016. From there Robert went on to work for CBRE, a top global commercial real estate firm, focusing his expertise on the Irish market. He has had exposure to all aspects of the property market and brings this experience to his role at Auctioneera. Robert is an experienced and well respected agent within the industry owing to his integrity and market-knowledge. His vendors and buyers alike can expect a best in class service from a determined agent at the top of his game.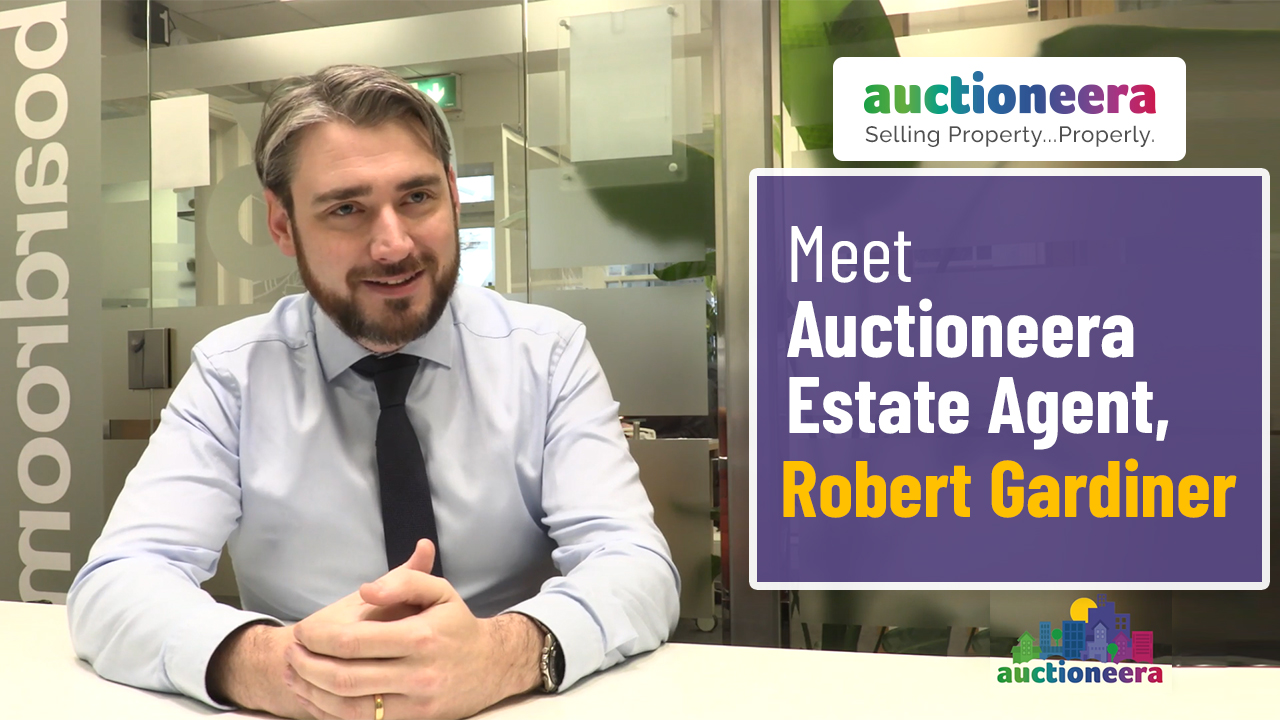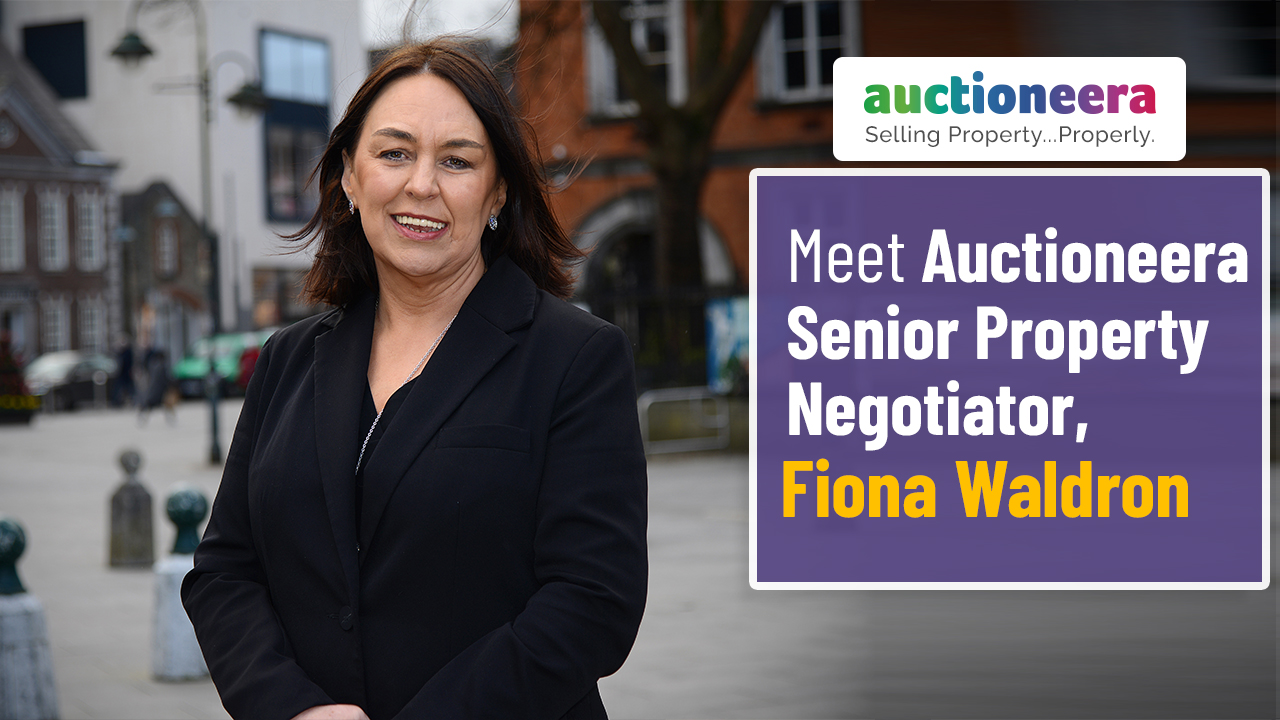 Fiona Waldron
Senior Property Negotiator
Fiona is a licenced property services provider and a member of the Institute of Professional Auctioneers & Valuers (IPAV) with over 20 years' experience in the sector. Her knowledge of the residential property market in Cork city and county, coupled with a passion for delivering for her clients has built Fiona's enviable reputation within the industry.
She is self-motivated, ambitious and persistent; all traits that make her the perfect property negotiator. She enjoys the challenge of the sector, loves solving problems and does all of this with good humour, even under pressure.
Liz Keogh
Property Negotiator
With many years of experience in several areas of the property industry, Liz Keogh brings energy and dynamism to her role of Property Negotiator. Having worked in human resources at the beginning of her career, this helped Liz to build her people skills that today serves her well for her negotiations. Her work in real estate relocation and as a buying agent / consultant for several years for a range of international clients means that Liz knows how to be flexible and accommodating, having encountered both buyers and sellers. It was her qualifications in interior design and her extensive work in showcasing properties for viewings that really infused a love of all things real estate. She now brings her qualifications in Property Services and her diverse experience to her role at Auctioneera.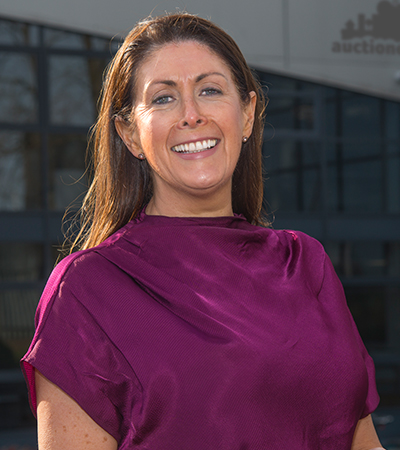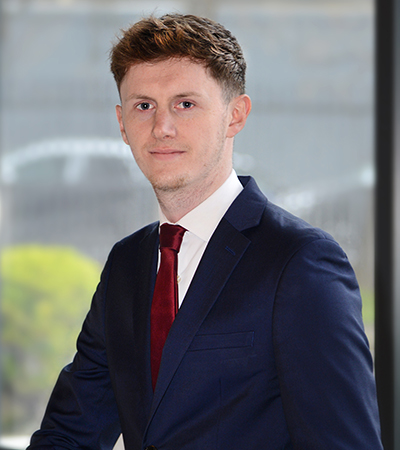 Kevin O'Rourke
Property Negotiator
Kevin graduated from Technical University of Dublin with a degree in Property Economics. From there, he went on to work within the valuations department of two Dublin based property firms. His experience ranges from pre-purchase bank valuations, Red Book residential & commercial valuations along with being involved within several compulsory purchase order (CPO) schemes across the country. Kevin joined Auctioneera in early 2023 following on from his time in Dubai working as a leasing agent based within the busy Dubai Marina area. Kevin is a versatile, task-oriented individual who will be available from start to finish of the sales process for his clients.
Ross Davis
Property Negotiator
With a degree in Auctioneering, Valuations & Estate Agency from the Technology University of Dublin, Ross is well placed in advising his potential property clients on how best to market and sell their homes. Ross joined Auctioneera in 2023 following on from his time in Dubai working as a property consultant and in another role in the UAE of private client advisor. These roles helped Ross to showcase his skills in negotiation while also managing a large client portfolio. Prior property roles in North Dublin provided Ross experience in dealing with sellers and buyers on a local level. He excels in client relations, communication and negotiation and is focused on assisting his clients to the highest standards of customer service.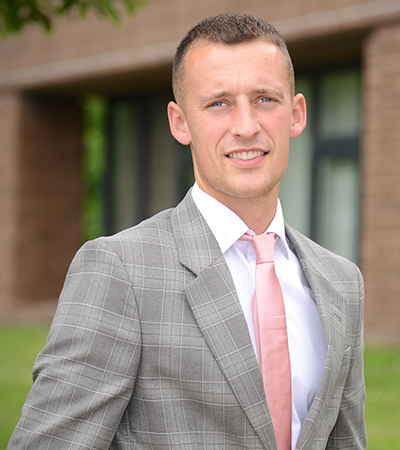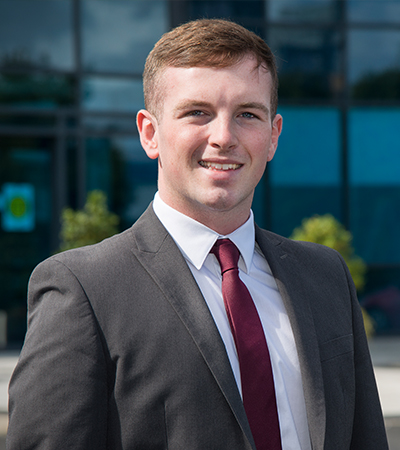 Lee Walsh
Property Negotiator
Lee qualified in the BSc in Auctioneering, Valuations & Estate Agency from the Technological University Dublin, Bolton Street with a distinction, showcasing his knowledge and passion for all things property. He has also worked for over three years in client-focused roles within the retail sector where he displayed professionalism and a hard work ethic. Lee is focused on delivering a world-class customer experience for his clients at Auctioneera and is excited to bring our low-cost fixed fee model to even more vendors.
Brendan Hussey
Property Negotiator
Brendan has wide ranging knowledge of the property industry across Dublin having worked for several years in property management, lettings and residential sales. His professional experience extends to his time working in investment administration with AIG and the London Stock Exchange. With his IPAV qualification in Real Estate, Valuation, Sales & Management, Brendan achieved a distinction showcasing his passion for property. He prides himself on his diligence, hard-work ethic, and dedication to providing his clients at Auctioneera with a top-class customer service experience.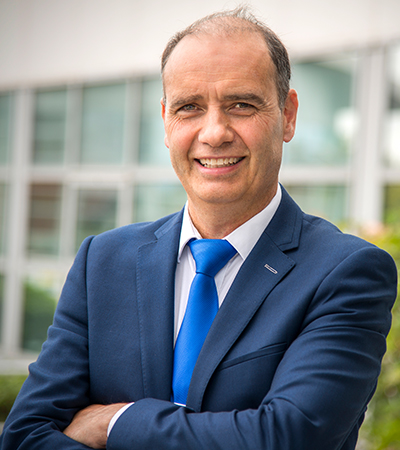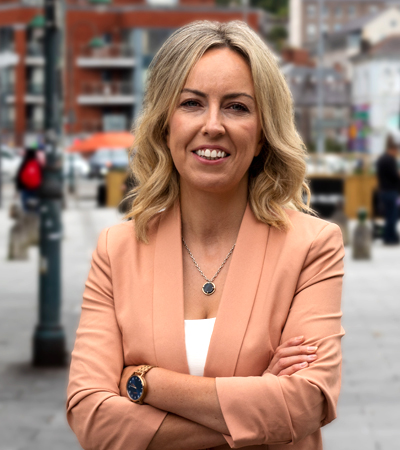 Helen O'Keeffe
Director
Helen holds a degree in business & marketing which she duly followed up with a masters in public relations with new media. Helen joined Auctioneera from Symberity, one of Ireland's most respected online marketing agencies where she held the role of head of content and social media. At Auctioneera, she is responsible for marketing & recruitment. Her marketing expertise ensures that every property being sold by Auctioneera receives a best in class promotional service. In terms of recruitment, our continued growth requires an ongoing need for more team members and Helen is responsible for ensuring that only those who share our fanaticism for customer service join the company.
Catherine O'Byrne
New Enquiries & Conveyancing Coordinator
At Auctioneera, we understand that selling a property can be a daunting process. Accordingly, we ensure that every vendor's first step on the journey is a reassuring conversation with Catherine. She carefully notes the particulars of the property and arranges every vendor's free onsite valuation with the appropriate agent. She also takes responsibility for liaising with all of our clients' law firms to ensure that conveyances are proceeding as expeditiously as possible. Catherine's natural empathy, courtesy and always polite manner ensures that our clients are reassured from the beginning of the process to the very end.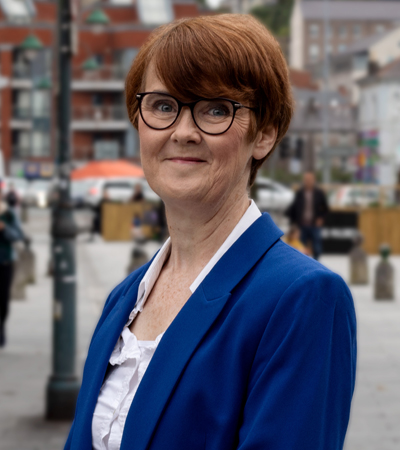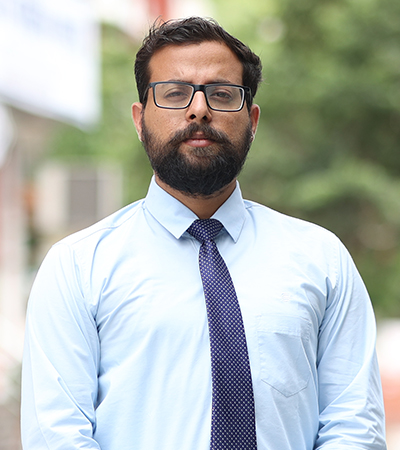 Harry Singh
Head of Customer Support
With hundreds of properties for sale at any given time, we receive over 1000 emails, 600 phone-calls and over 100 website chats daily. Ensuring that every single interaction with Auctioneera is professionally handled and that the person on the other ends gets precisely the information they need as quickly as possible, requires energetic and skilled management. This is why Harry heads up our dedicated team of 10 (and growing!) customer support executives. Kicking off every day with a team meeting to review the day ahead, Harry leads the team with a genuine passion for running a truly world class customer support function. This commitment to customer service means that we get as many great reviews from happy buyers as we do from our vendors. While many auctioneers say "the vendor is my client" which is of course true, at Auctioneera we understand that there is no sale without a buyer and as such, we treat our buyers with the same respect and energy as we do our sellers.