Auctioneera is a specialist residential sales estate agency. We focus singularly on being the logical option for selling residential property in Ireland. We do this by offering the best property expertise, technology, and service at an unrivalled price. We are by far Ireland's best priced estate agency charging a fixed fee of €1995+VAT for a full, no-compromise estate agency service. This contrasts with high fee auctioneers who charge a percentage of the final sales price of a property, typically costing several thousand Euro.
Our fee is only payable if and when the property sells and is taken from the proceeds of the sale i.e. there is no out of pocket expense whatsoever incurred by our clients. Our low fee means that our vendors retain the maximum possible amount of money from the sale and do not dissipate their equity in high estate agency costs. If you are considering selling a property, make sure to meet one of our experienced estate agents for a free, no-obligation consultation & valuation of your property.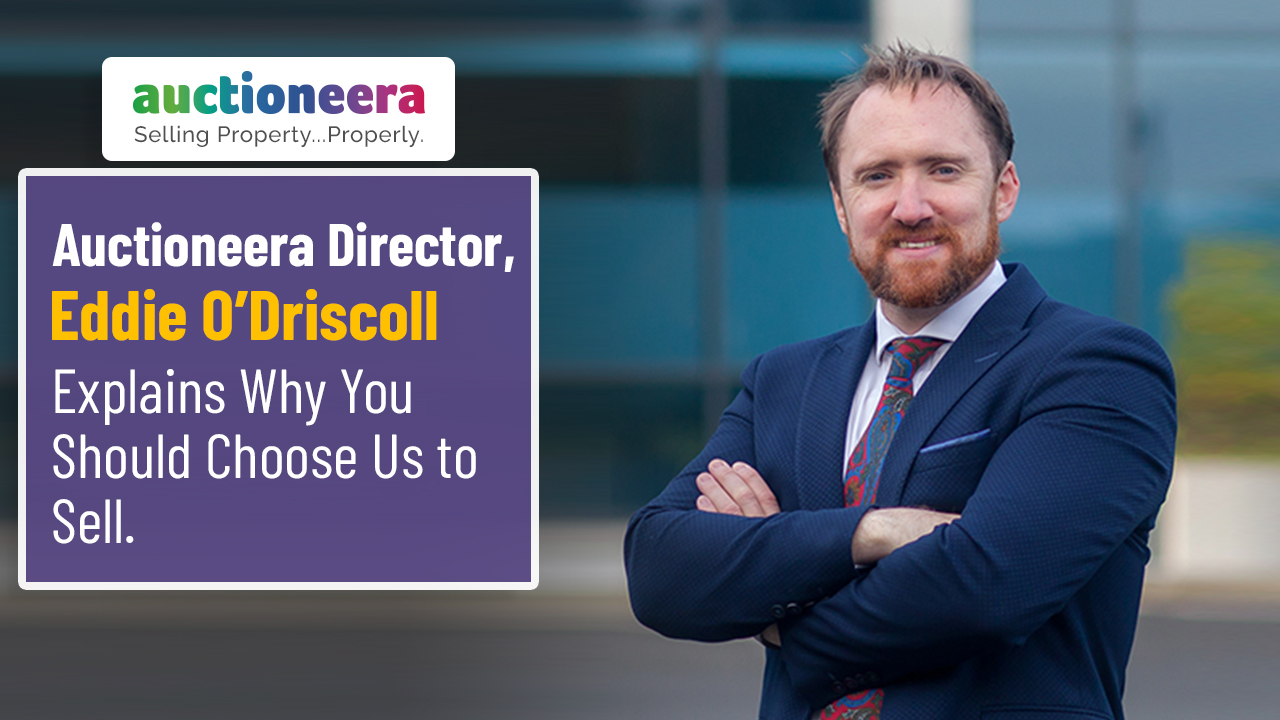 Eddie O'Driscoll
Director
Eddie holds a commerce degree from UCC. From there he went on to form Symberity, one of Ireland's leading software development & digital marketing companies. Eddie works relentlessly with our team of software developers on continually evolving the Auctioneera platform to ensure the absolute best user experience for all the stakeholders in a property transaction.
"We want to really offer property buyers and sellers in Ireland a genuine alternative to the massively overpriced status quo. We have invested heavily in building a platform that we feel will transform how property is transacted in Ireland. We want to return literally tens of million Euro per annum in unnecessary estate agency fees to property sellers. This is our vision and we are working hard to realise it every day."
Robert Gardiner
Director
Robert graduated with a Masters in Real Estate (Honours) from DIT in 2016. From there Robert went on to work for CBRE, a top global commercial real estate firm, focusing his expertise on the Irish market. He has had exposure to all aspects of the property market and brings this experience to his role at Auctioneera. Robert is an experienced and well respected agent within the industry owing to his integrity and market-knowledge. His vendors and buyers alike can expect a best in class service from a determined agent at the top of his game.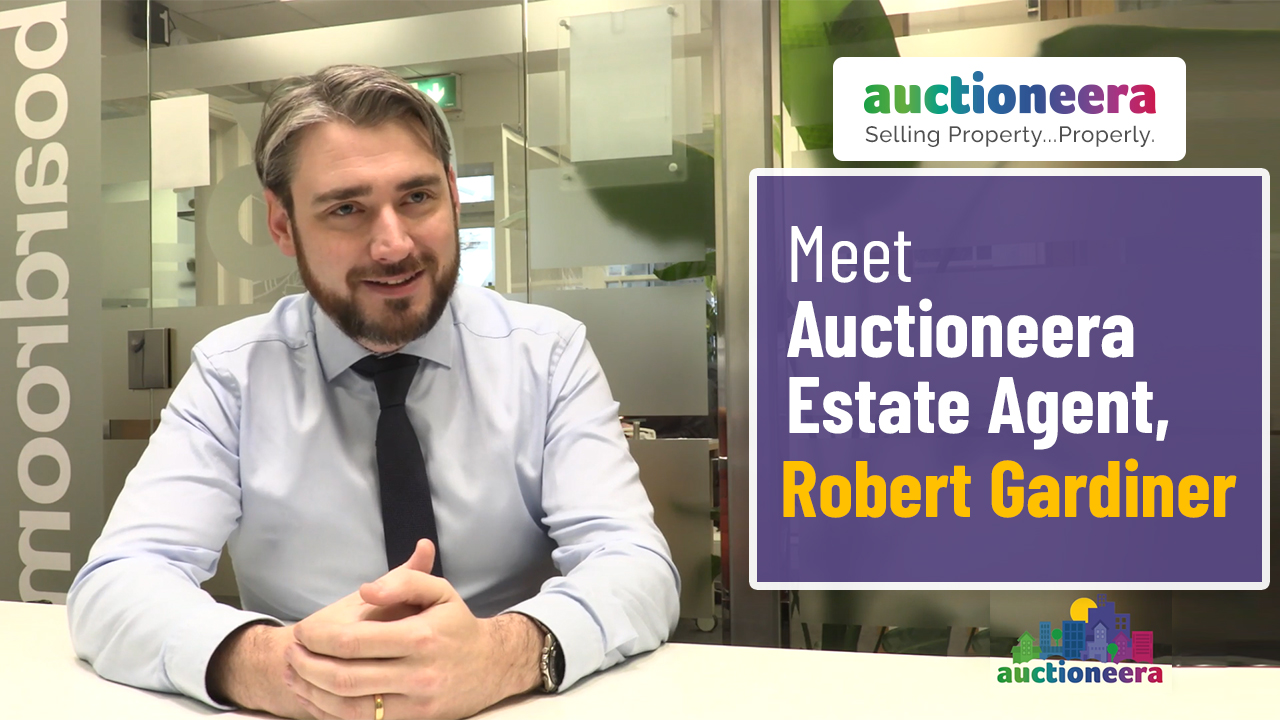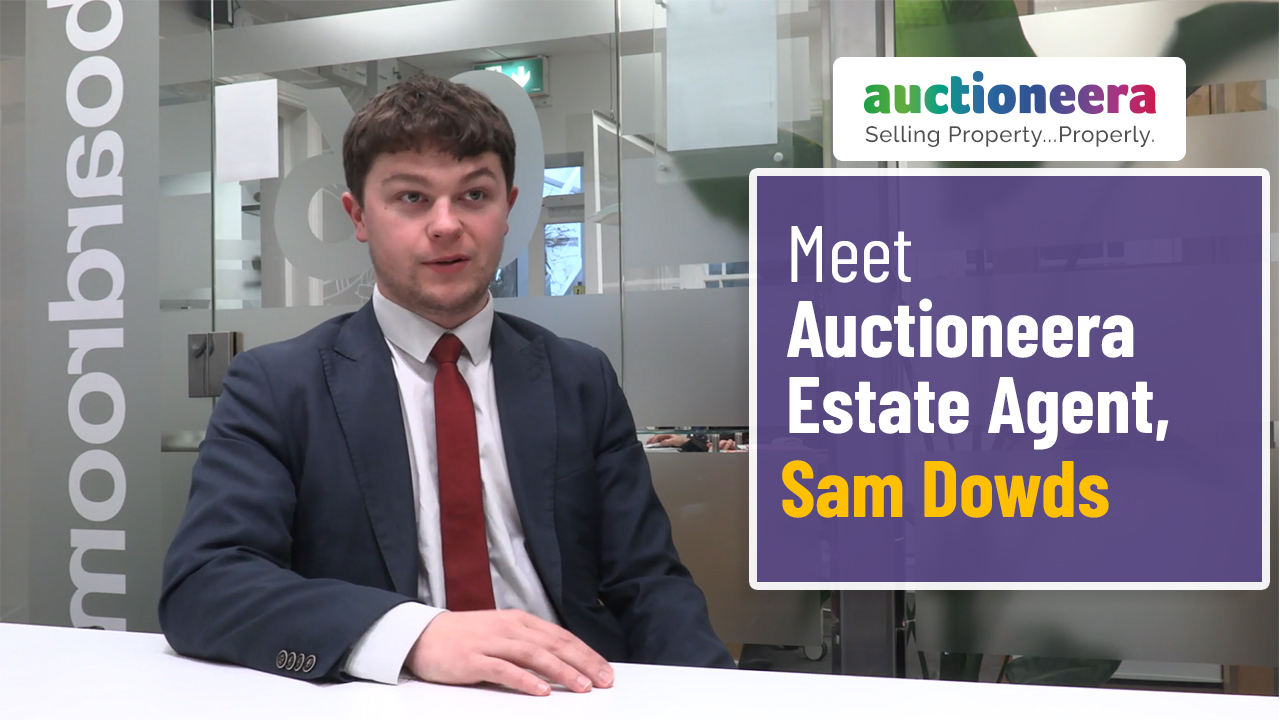 Sam Dowds
Property Negotiator
Sam graduated from the Technical University of Dublin with a degree in Property Economics. From there, he went on to work as a residential property negotiator in a progressive and busy Dublin real estate agency. Sam joined Auctioneera in early 2021 in the midst of the Covid-19 lockdown. Despite this, he has been delivering fantastic results for his vendors since his arrival. His no-nonsense, committed, can-do approach to his work is appreciated by the buy and sell side alike. Those who list their property with Sam can be assured of a conscientious, expert & professional service.
Luke Branagan
Property Negotiator
Luke holds a Bachelor of Science degree in Auctioneering, Valuation & Estate Agency from T.U. Dublin (Bolton Street). He has experience working in two well-known and busy estate agencies in Dublin City Centre and the wider Dublin area. Having worked in both lettings and sales, he is fully aware of the importance of communication with his clients. Luke is energetic and eager with his properties and places huge focus on customer satisfaction. Clients of Luke will benefit from his proactive and diligent approach to his work.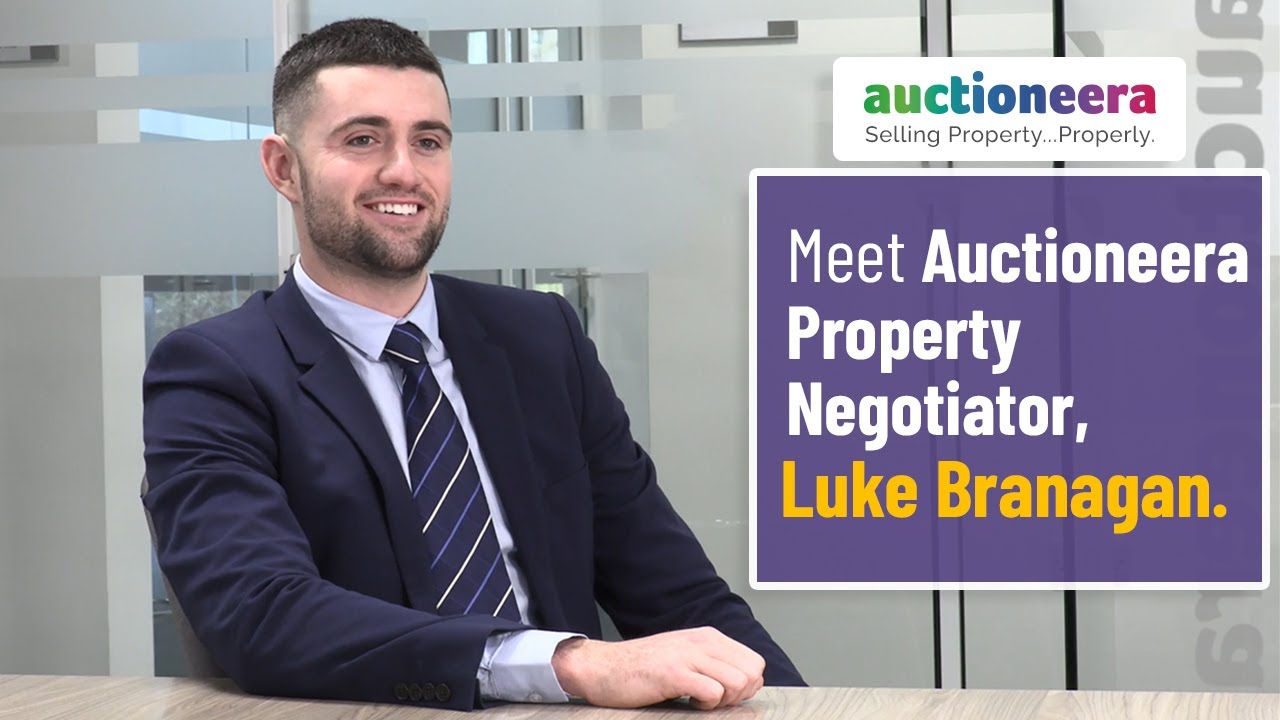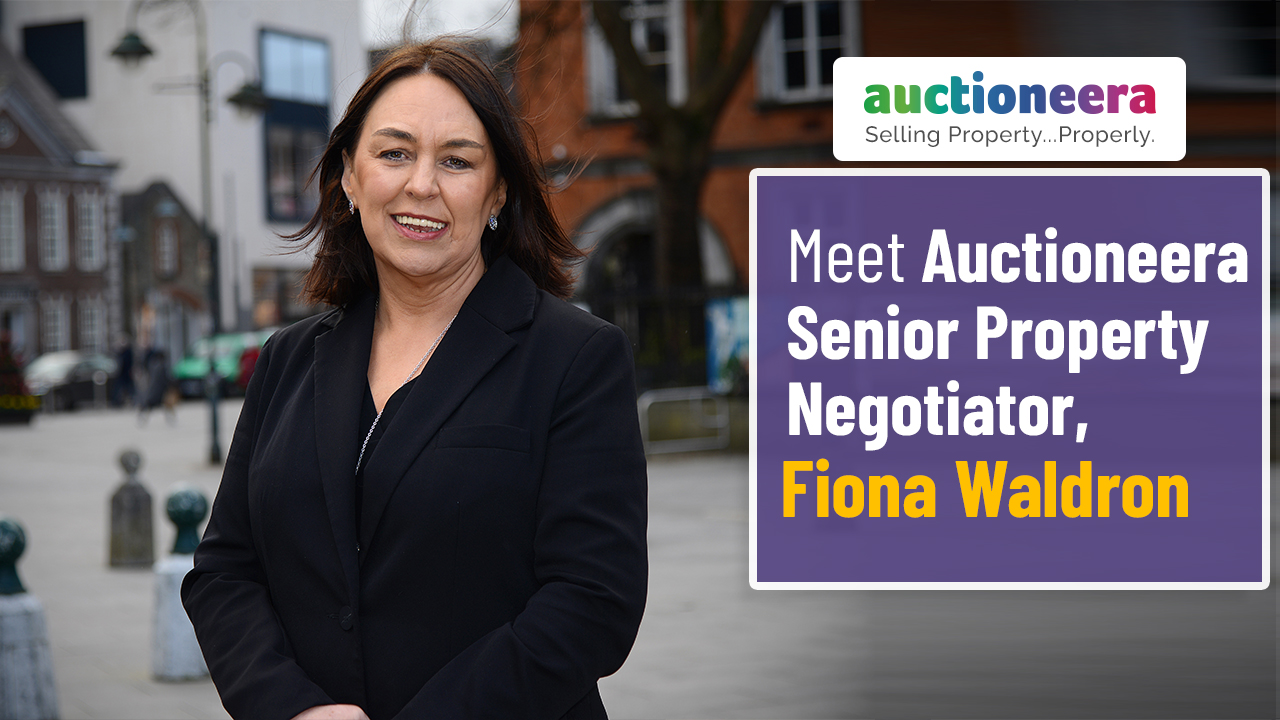 Fiona Waldron
Senior Property Negotiator
Fiona is a licenced property services provider and a member of the Institute of Professional Auctioneers & Valuers (IPAV) with over 20 years' experience in the sector. Her knowledge of the residential property market in Cork city and county, coupled with a passion for delivering for her clients has built Fiona's enviable reputation within the industry.
She is self-motivated, ambitious and persistent; all traits that make her the perfect property negotiator. She enjoys the challenge of the sector, loves solving problems and does all of this with good humour, even under pressure.
Liz Keogh
Property Negotiator
With many years of experience in several areas of the property industry, Liz Keogh brings energy and dynamism to her role of Property Negotiator. Having worked in human resources at the beginning of her career, this helped Liz to build her people skills that today serves her well for her negotiations. Her work in real estate relocation and as a buying agent / consultant for several years for a range of international clients means that Liz knows how to be flexible and accommodating, having encountered both buyers and sellers. It was her qualifications in interior design and her extensive work in showcasing properties for viewings that really infused a love of all things real estate. She now brings her qualifications in Property Services and her diverse experience to her role at Auctioneera.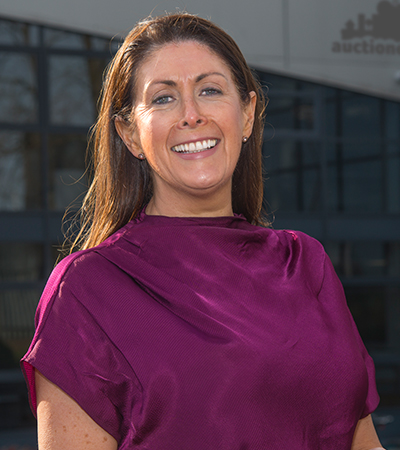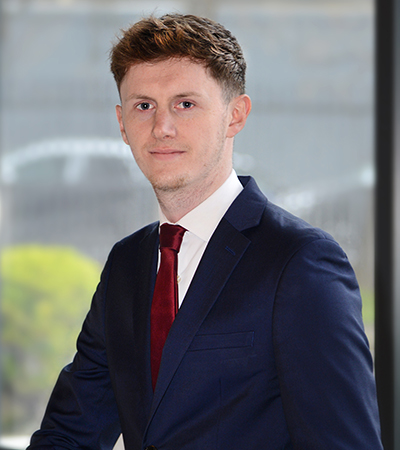 Kevin O'Rourke
Property Negotiator
Kevin graduated from Technical University of Dublin with a degree in Property Economics. From there, he went on to work within the valuations department of two Dublin based property firms. His experience ranges from pre-purchase bank valuations, Red Book residential & commercial valuations along with being involved within several compulsory purchase order (CPO) schemes across the country. Kevin joined Auctioneera in early 2023 following on from his time in Dubai working as a leasing agent based within the busy Dubai Marina area. Kevin is a versatile, task-oriented individual who will be available from start to finish of the sales process for his clients.
Helen O'Keeffe
Director
Helen holds a degree in business & marketing which she duly followed up with a masters in public relations with new media. Helen joined Auctioneera from Symberity, one of Ireland's most respected online marketing agencies where she held the role of head of content and social media. At Auctioneera, she is responsible for marketing & recruitment. Her marketing expertise ensures that every property being sold by Auctioneera receives a best in class promotional service. In terms of recruitment, our continued growth requires an ongoing need for more team members and Helen is responsible for ensuring that only those who share our fanaticism for customer service join the company.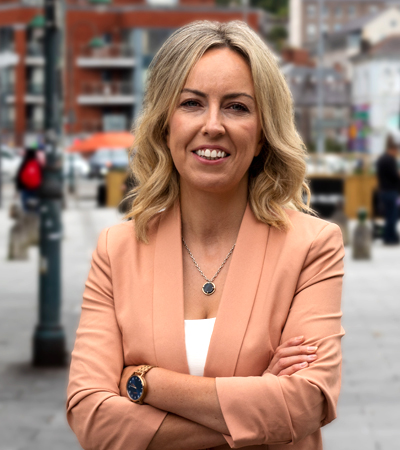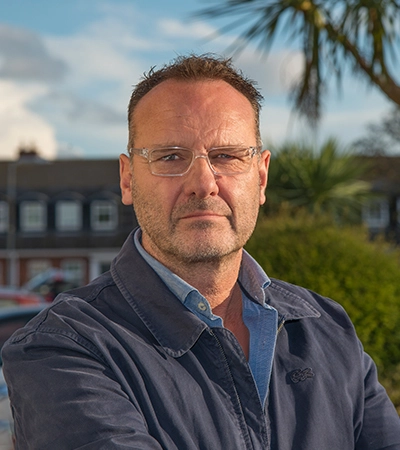 Gary Belcher
Photographer
Gary Belcher joins Auctioneera as their in-house photographer; he has many years' experience running a commercial studio in Dublin and is known for specialising in architectural, corporate portraiture and food photography but in recent years has been working solely on architectural work. Although Gary is based in Ireland, he has been lucky enough to work on projects in Europe and the US. He has a full understanding of all photography and video techniques and a complete knowledge of all Adobe products and metadata creation. Gary endeavours to showcase properties represented by Auctioneera in the best possible light, as photography is a critical tool when offering a property to prospective buyers.
Catherine O'Byrne
Customer Support
With so many properties being sold by Auctioneera, the phones tend to be very busy! Vendors, house-hunters, conveyancing solicitors, surveyors, bank valuers and more all are greeted by Catherine and her growing team when they call Auctioneera. Catherine prides herself on running an efficient, organised and always polite support function to assist our property negotiators, buyers, sellers and all stakeholders involved in the sale and purchase of property through Auctioneera.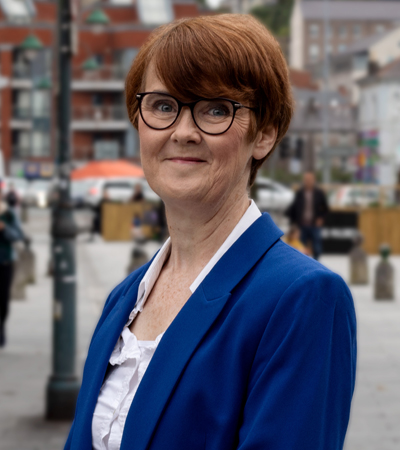 Eoin Curtin
Property Description Writer & Social Media Executive
Eoin holds a postgraduate diploma in Digital Marketing Practice at Waterford Institute of Technology. Prior to joining Auctioneera, Eoin worked in various digital marketing and social media roles in the hospitality, food, and automotive sectors. At Auctioneera, his role entails writing high-quality property descriptions and creating engaging social media content.